About us
MPS designs and manufactures flight simulation training devices and ancillary training tools for the commercial pilot training industry. The company was founded in 2007 and has installed over 50 Airbus A-320 (ceo/neo) and Boeing B-737 (NG/MAX) simulators throughout the world.
As an active contributor to the global dialogue on improving aviation safety and the role of pilot training, we believe innovation in flight simulation training tools is one of the foremost drivers.
We take pride in being a front-runner in high fidelity type-specific fixed based simulators, complemented with a line-up of software and hardware training tool sets.
Our Vision
At MPS we firmly believe that in order to improve aviation safety, the industry must focus on improving the quality and quantity of pilot training. At this point in time, aircrafts have become so technologically advanced that technical issues rarely cause incidents or accidents; humans have become the weakest link. In our view, better and more training is the key to significantly increase safety in normal and non-normal operations.
However, traditionally, type-specific aircraft training has been done on motion simulators with high acquisition and operating cost. Commercial aviation is hereby always under tremendous cost-pressure. When organisations are faced with cost-pressure, any additional training above the minimum legal requirement is often not economically feasible. This is an unhealthy trade-off with safety.
Certified up to FTD Level 2, our high fidelity fixed based simulators are used by our clients for a substantial part of multi-pilot LOFT training.  With the latest technology included, our simulators are as advanced as motion simulators (FFS), at a fraction of the acquisition cost and operating cost and with significantly higher uptime availability.
Lower total cost means more simulation hours available to your pilots without stretching available budgets.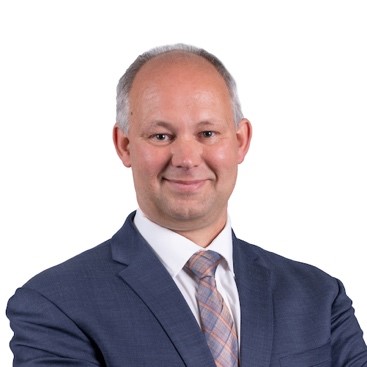 "MPS is the global market leader in very high fidelity and quality non-motion Full Flight Simulators. As CEO, I look forward to providing the aviation industry with a true possibility to improve training quality while lowering the cost base at the same time."
Environment
MPS is invested in the industry mission to 'fly greener'. We support our clients in reducing their environmental footprint by advising them on how best to satisfy their simulator needs between lower level training tools, fixed based simulators and full-motion simulators. Our fixed based simulators have a significantly lower environmental foot print in comparison to full motion simulators, both in construction as well as in operation. Our clients can experience dramatically lower use of energy and virtually no maintenance requirements.
MPS has a solar panel roof installed on its factory in Groenekan to offset total power usage and build our simulators with green energy only!