MPS Fixed Based Flight Simulators

Meet Your Smarter Flight Simulator Solution
Multi Pilot Simulations (MPS) provides a product line with a full range of type specific Boeing and Airbus smart training devices for professional pilot training. Our flight simulators are fixed-based and equipped with all the latest technology, providing exceptional value for money. Instead of just complying with the minimum regulatory requirements for a specific level of device, we build all our FTDs to the maximum fidelity level to provide the highest amount of training credit.
MPS Flight Simulator Lineup
MPS-FTD-2

FAA Level 5/6.
Type Rating, MPL, MCC-APS, JOC, IFR, Recurrent Training.
MPS-FTD-1

FAA Level 4/5.
Type Rating, MPL, MCC-APS, JOC, IFR.
MPS-FTD-2

FAA Level 5/6.
Type Rating, MPL, MCC-APS, JOC, IFR, Recurrent Training.
MPS-FTD-1

FAA Level 4/5.
Type Rating, MPL, MCC-APS, JOC, IFR.

The MPS Advantage
Our flight simulators are developed in-house
We design and build all our simulators at our factory in Groenekan. This results in unmatched quality and flexibility in production and support.
Most cost effective certified flight simulators in the world
It's true! Our devices allow more training for less cost. MPS delivers the next generation of simulators, filling the void for affordable, high quality training devices. Regulation permits a large part of a pilot's training to be conducted on fixed based simulators. MPS simulators have the fidelity and functionality of the highest level full flight simulators without the motion, lowering the cost of training dramatically.
High-fidelity
Flight training devices need to be as realistic as possible to provide the optimal value. MPS uses the shell, seats, tactile interfaces and more from retired airplanes, creating aircraft-specific flight decks. Our simulators have exact aircraft characteristics combined with an advanced visual system.
Qualification level supported by OEM's
MPS simulators are type-specific. We offer both Boeing and Airbus flight simulators. Depending on the desired level of qualification, a specific amount of data is provided to support the regulatory requirements to qualify the device. For an FTD-1, the requirements are lower, and therefore the cost of the data is also lower. An FTD-2 requires higher-level data from the OEM
Certification support with local authorities
MPS devices are built to the rigorous standards of EASA CS-FSTD. Through this standard, certification of the MPS devices has been achieved in a wide range of countries, and with a large variety of Regulatory Agencies. These include, but are not limited to EASA, FAA and CAAC. After installation of the MPS device at your training location, MPS will support your initial certification directly. In addition, any recertification can be supported as well.
Software updates available for the lifetime of the unit
Your software will never be out of date as MPS provides updates continuously. This ensures your operations can run smoothly. If you ever encounter technical issues, MPS has a dedicated support team standing by to assist. Device malfunctions or issues are managed through Sim manager, an easily accessible program that will allow you to see the status of your support issue. All MPS customers have access to this system. Please visit our support page to learn more.
Enhanced Flight Training Possibilities
Currently, all MPS FTDs carry the FTD-1 or FTD-2 qualification together with a separate qualification of FNPT-II/MCC. This provides additional opportunities for wider training purposes.
MPS MCC device with direct projection dome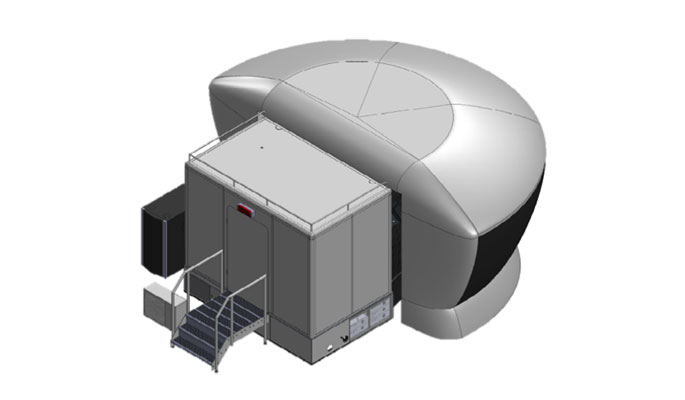 MPS FTD simulator with collimated dome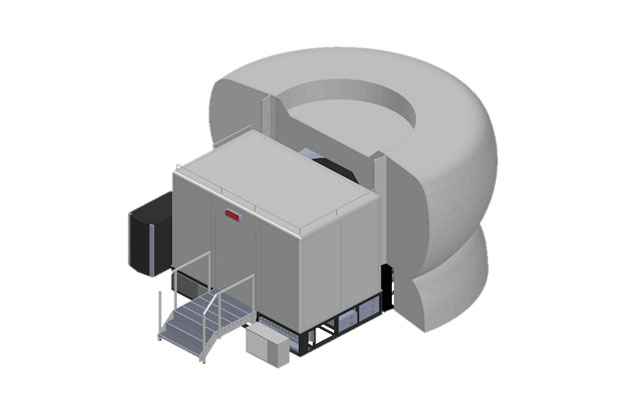 Can't find what you are looking for? We are here to help!
Need assistance in finding your smart solution? Our dedicated MPS sales team is standing by. Whether you have questions about regulations, training hours, or more, we're just a message away. While you wait for a response, check out the answers to the most common questions we receive: