The 21st European Airline Training Symposium (EATS) takes place starting tomorrow, November 8-9, at the Estoril Congress Centre in Cascais, Portugal. MPS will be exhibiting in booth 512 this year, with the presence of CEO Philip Adrian as well as CCO Erik Jennes. In addition to participating in the pilot training conference and speaking at the Head of Training event, MPS will also take part in a new special breakout session focusing on women in aviation.
Like the format every year, the conference is focused on pilot training and cabin crew, with the addition of a focus on women. There is also a conference stream dedicated to approved training organizations (ATO). The theme this year is training for aviation's next era. This has been a major theme all year across the globe as APATS in August was focused on ensuring the pipeline by training the next generation through next generation training.
Topics of the Conference
Other highlighted topics to be discussed at the event include the following:
AMFTA & EASA Update
EBT
Human Element
CBTA
Technology and Human Factors
Inclusion
MPS Exhibition Booth
MPS is located in booth 512 this year. View the map below to find us!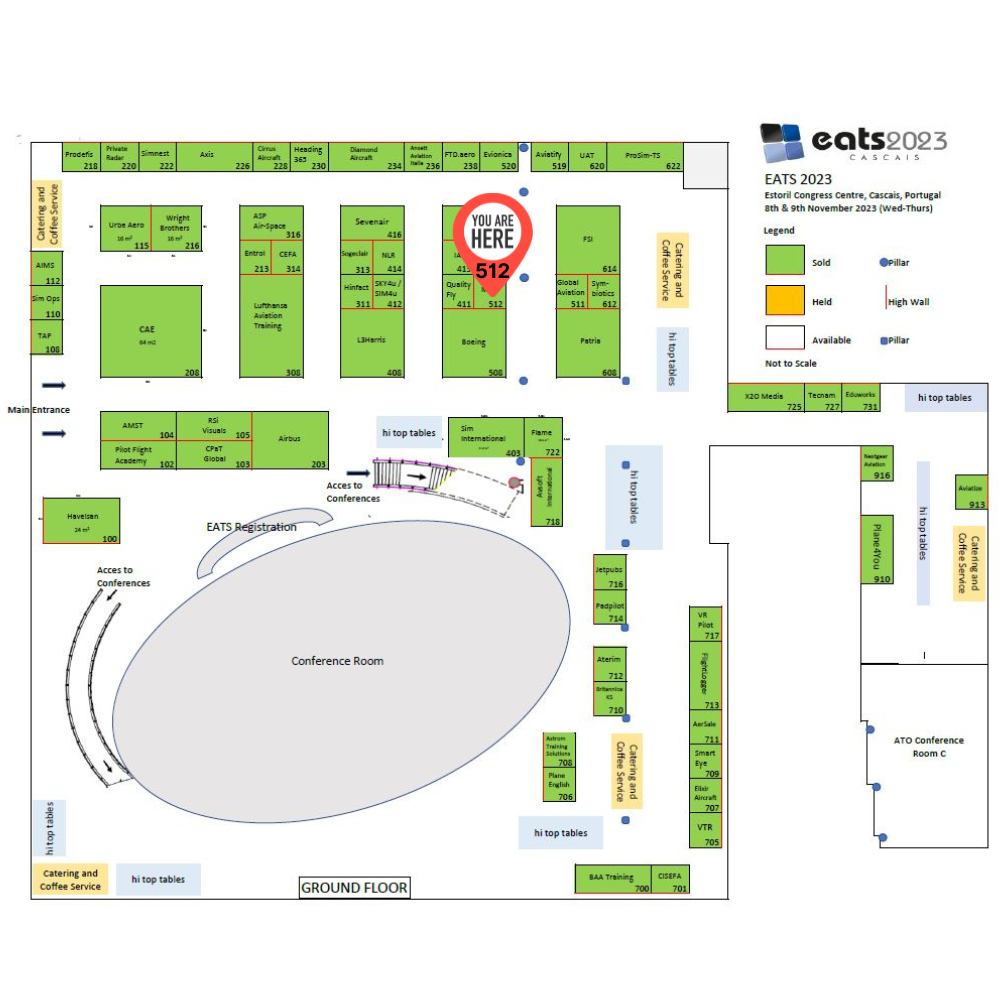 If you would like to schedule a meeting with us during the pilot conference, please connect with us through our contact page.
Please stop by our booth at any point during the conference with questions regarding our smarter simulators. We will be happy to answer them for you! If you cannot attend, you can also check out our FAQ page or message us directly.
See you at EATS 2023!
Sources: