About The Author: John Wenzel, RSi Test & Support Manager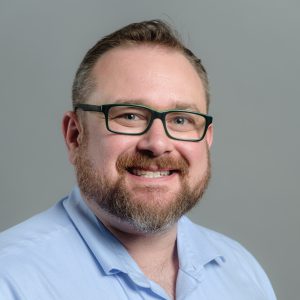 John Wenzel has 14 years of simulation industry experience and is RSi's resident subject matter expert on new projector technologies and regulatory standards. John is a member of the multi-organization Visual Technical Experts Group which has advised on regulatory matters as part of EASA RMT 0.196.
John Wenzel from RSi Visuals explains how MPS customers get all the benefits of a Level D visual system:
Here at RSi, we consider ourselves experts in Level D Visual Systems. It is the highest possible regulatory standard that currently exists for Flight Simulation Training Devices, and we design our line of products to meet or exceed all Level D requirements. We made the decision years ago not to develop a separate FTD product. Instead, we decided to offer our FTD customers the same exact visual system product as used in a FFS, just slightly stripped down.
Focusing our development efforts onto our Level D offering allows us to pass that savings onto our FTD customers, such as MPS, while providing them with the highest possible training value and fidelity. This in turn means when MPS customers purchase a simulator, they are provided with a fantastic end product to train pilots across the globe while benefitting from the same savings.
Every Epic Visual System from RSi is capable of over 20 million polygons and 250 thousand light points per channel as well as COTS-driven post-processing for superior image quality. Our realistic atmospheric effects and high-quality scene content support a full spectrum of training needs and most importantly, we build all our airports to surpass Level D requirements, regardless of what level of training they will be used for.
Utilizing a Level D quality visual system from RSi also allows training centers who operate both fixed base simulators, such as those from MPS, and full flight simulators the opportunity to use the same image generation solution across their entire fleet in addition to sharing airports from their FFS's to FTD's from RSi's library of over 1,000 commercial airport models.
RSi recognizes the importance and the cost savings of offloading training tasks onto fixed base devices and we think it is critical for these fixed base training devices to have access to the highest quality, immersive visual scenes. We always strive to leverage the power of technology and decades of expertise to provide market-leading value to the flight simulation industry.
About RSi:
RSi Visuals is the leading independent provider of complete visual system solutions including image generation, projection systems and optical display systems. RSi has been MPS' visual partner for a number of years and have hundreds of Level D visual systems in use all over the world certified with every major regulatory body. To learn more about RSi Visuals, please visit https://rsi-visuals.com/.