MPS has installed its A320 FTD-2 ceo/neo at Alpha Aviation Academy UAE (AAA) state-of-the-art training center at Sharjah International Airport in the United Arab Emirates. Due to COVID-19, the UAE border has been closed for some time. The recent reduction in travel restrictions allowed MPS to install its FTD in the AAA training center. The A320 FTD-2 will allow AAA to provide additional capacity for Type Rating and MPL training for pilots. MPS previously installed an A320 FTD at Alpha Aviation Group in Clarke, Philippines.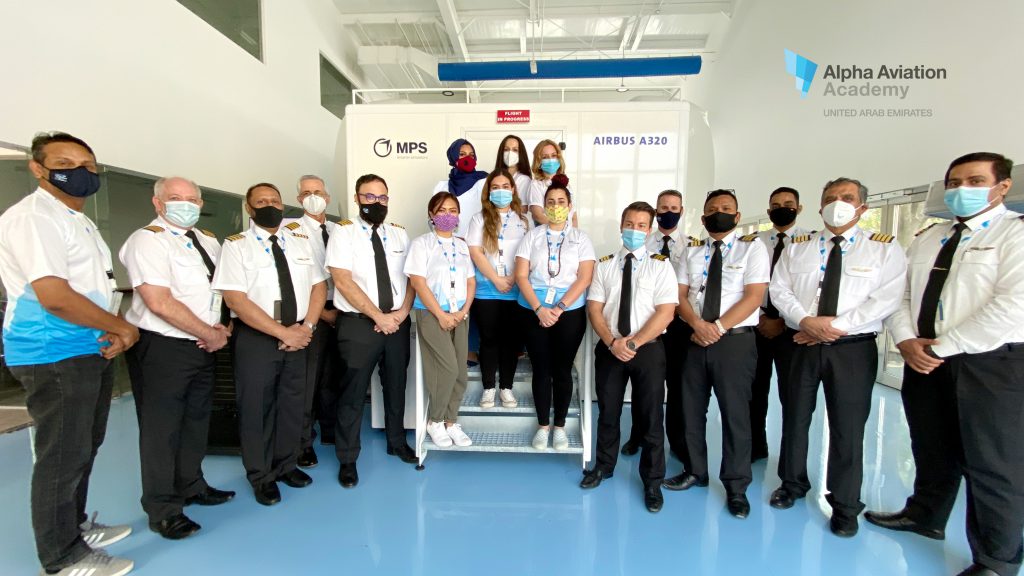 AAA's General Manager, Captain Nadhem AlHamad: "We are very happy to partner with MPS to acquire a sophisticated device with the latest Airbus A320 2.0 simulator standard which is currently the highest and most-advanced in the market. Alpha Aviation will be utilizing the new simulator for the Basic Phase of the MPL training programme and extending its services to pilots who can benefit from refresher trainings during such unprecedented times."
MPS' Chief Executive Officer, Captain Philip Adrian: "MPS is excited to expand its partnership with Alpha Aviation, one of our long-standing customers. We have supplied our A320 FTD-2 together with various new innovations in aviation training software. We look forward to working with Captain AlHamad and his team to ensure the highest level of customer satisfaction."
About Alpha Aviation Academy
Launched in 2008, Alpha Aviation Academy UAE is the Middle East's leading airline pilot training provider and one of the largest and most-recognized providers of the Multi-Crew Pilot License in the world.
With over 470 graduates working with multiple international airlines, Alpha Aviation Academy UAE offers 1,500 flying hours on Airbus A320/A321, a Multi-Crew Pilot License, an Airline Transport Pilot License (ATPL), and 93% employment rate within one week of graduation depending on the cadets' overall performance and competence.
Alpha Aviation Academy UAE specialises in airline training solutions, offering the latest cadet programme, Multi-crew Pilot Licence (MPL), Airbus A320 Type Rating, PPC Validation, and Licence Renewals. The organisation holds approvals under several aviation authorities, providing pilots in its target region with world-class training standards.
For further information, please contact: media@alphaacademyuae.com / +971 6 508 8360